Assessment and Reporting
Assessment & Reporting
Reports will be issued for all students once per term (3 times per year).
The following measures will be reported:

Grades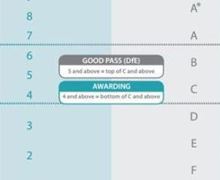 GCSEs are now awarded grades from 1 – 9, with 9 being the highest grade. We report attainment on this scale throughout a student's time at the Academy. The table (right) shows how this new grading system compares to the old system.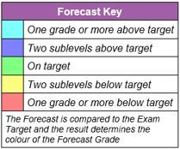 If the Academy has been provided with Key Stage 2 data for a student, grades will also be colour coded. A key to the colour codes is given below:
Attitude to Learning (ATL) Grades
Attitude to learning is reported as a grade from A – E. A key to the meaning of these codes is given below: