Careers
Harborne Academy Careers Plan 2019-2020
At Harborne Academy, we are committed to offering students guidance and support with our students' career development. It is important all students feel fully prepared for the 'world of work'. We believe students should have experiences of careers throughout their school life, which is detailed in our plan below.
Harborne Academy Gatsby Benchmark Overview
As an Academy, we are committed to ensuring our students receive the best possible start in life and are determined to maintain the Gatsby Benchmark. Below is an outline of how we plan to remain compliant with the organisation's requirements and continue to provide our students with the tools that will serve them later in life.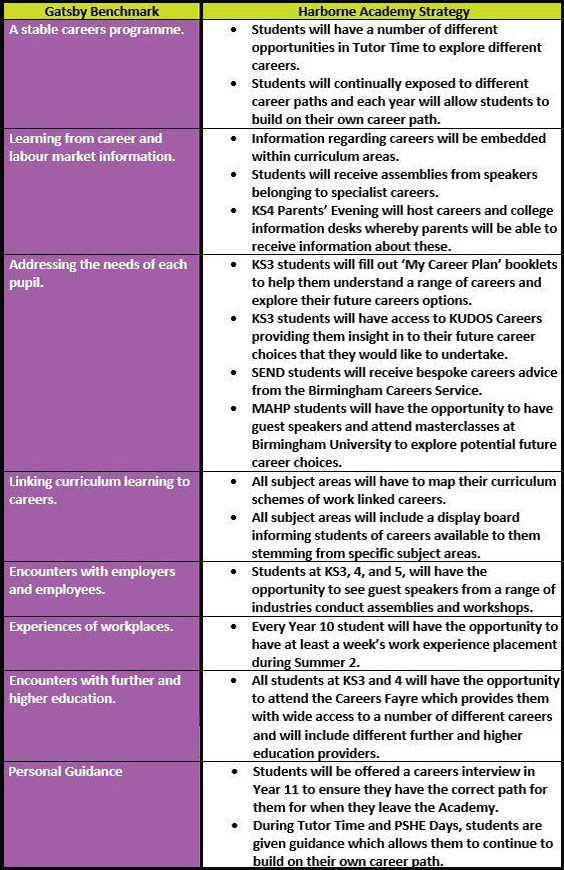 Harborne Academy will review this strategy each academic year by completing feedback questions to understand whether students require further support with their careers plans.