Careers

Harborne Academy Careers Plan 2020-2021
At Harborne Academy, we are committed to offering students guidance and support with our students' career development. It is important all students feel fully prepared for the 'world of work'. We believe students should have experiences of careers throughout their school life, which is detailed in our plan below.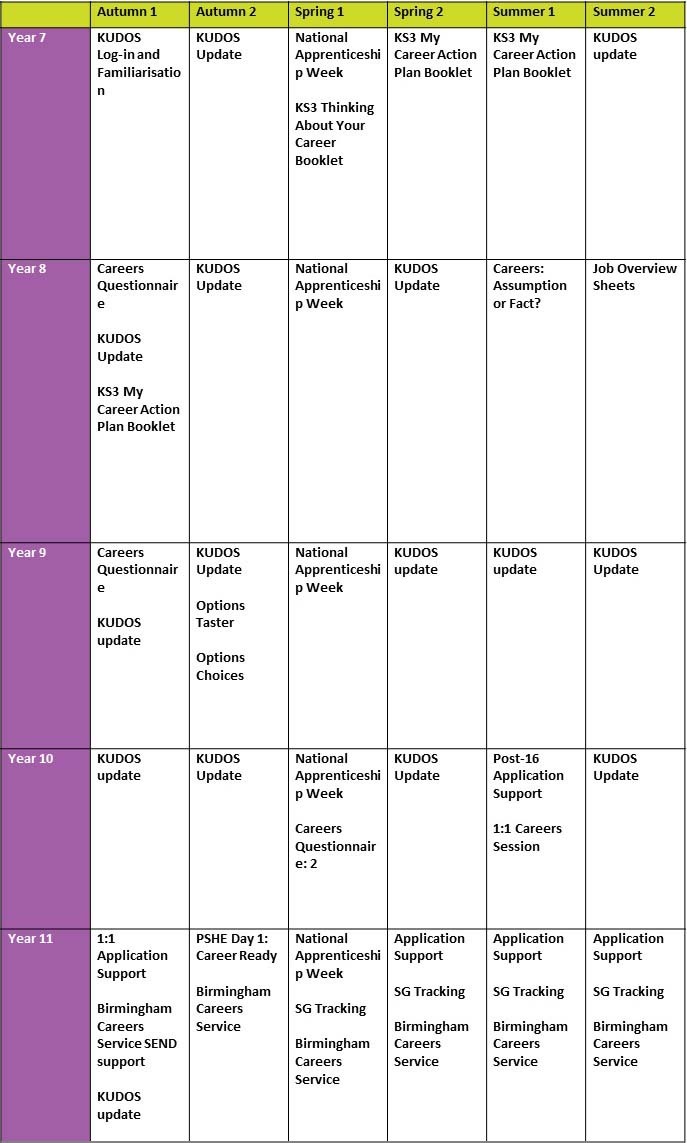 For our students to access the correct career path, research is the key. Please see the links below for a range of information regarding careers.
Further information regarding careers is available from:
Or, by telephoning the Academy on 0121 464 2737.