KS4 Exam Results

Summer 2021 Centre Policy for Teacher Assessed Grades
Best Results Ever!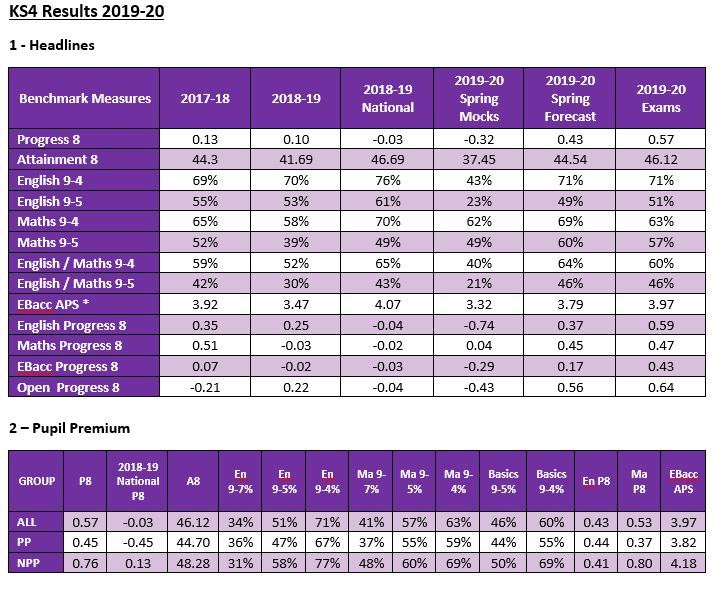 Comments from the Assistant Head Teacher of Outcomes
The KS4 CAGs were determined by teachers and HODs using their two sets of mocks data from November and March. This data along with any internal assessments was then used to attain student grades. The exam boards either honoured the grades we entered or increased them.
The final grades have shown an increase in P8 score from 0.10 to 0.57 based on the 2019 estimates. English 9-5 grades have plateaued from 53% to 51% and Maths have increased from 49% to 57%. This year's data also shows that our grades 9-7 have increased too.
All our students have enrolled onto KS5 pathways successfully, however some will have to re-sit English and maths at college to ensure they pursue their future career pathways.
If this had been a normal year of sitting exams then our data shows we had the potential to achieve a good P8 score. The data also shows that we would have continued to close the gap between PP and NPP students this year.