KS4 Exam Results

Summer 2021 Centre Policy for Teacher Assessed Grades
*Please note these results are provisional. A full exams analysis paper will be brought to the FGB meeting in September.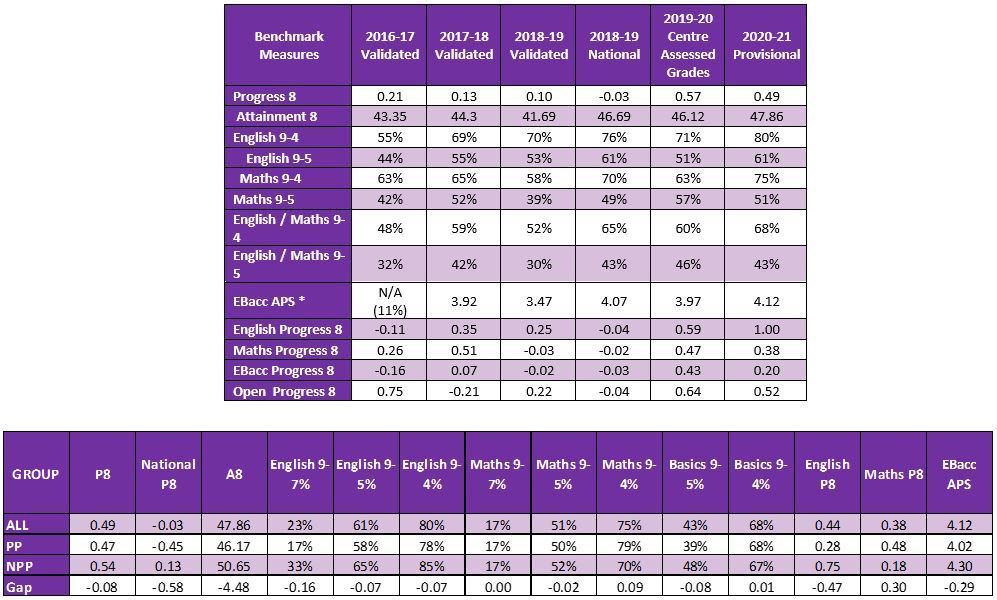 Comments from the Assistant Head Teacher - Outcomes
The KS4 Teacher Assessed Grades (TAGs) were determined by teachers and HODs using their mock data from November and from continuous mini assessments done throughout the spring and summer term. This data along with any internal assessments was then used to attain student grades. The exam boards honoured the grades we entered.
The final grades have shown an increase in P8 score from 0.10 to 0.50 based on the 2020 estimates.
We are very proud of our Year 11's after a very tough year, they achieved excellent results!! All the best to all of our students for their future pathways.