Tutor Time
Tutor Time
All students in the Academy have tutor time between 8.35am and 9.00am. There is a rolling carousel of activities that include form time reading, the Harborne Academy Big Read*, PSHE and a year group assembly. Our assemblies each week centre around a 'Big Question' allowing students to learn and reflect on big issues and current affairs.
Examples of 'Big Questions' that will form the basis of our weekly themes include:
What's the point in learning another language?
Who are Birmingham's black heroes?
How do you win friends & influence people?
Is modern art rubbish?
Should we aim to conquer all fear?
An example of a tutor time schedule is outlined below: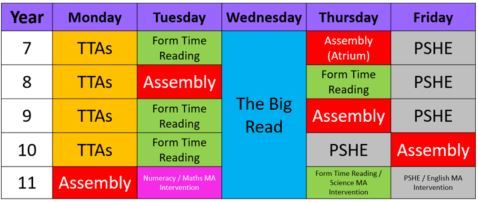 * The Big Read
On alternating weeks, all staff & students partake stop what they're doing & read the same book. We are currently reading Philip Pullman's 'Grimm Tales':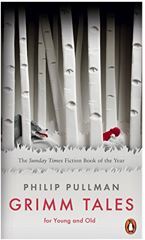 On the other week, students read the 'Around the World' current affairs section, along with one other selected article from The Week Junior: