Drama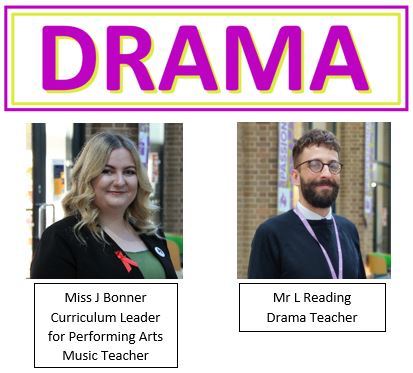 Contacting the Team
If you have any questions or concerns about your child, please do not hesitate to contact a member of the Drama team by leaving a message with Reception or by emailing our enquiry address.
We aim to respond to phone calls and emails as quickly as possible, and certainly within 48 hours. Please bear in mind that members of staff may have a day of teaching and may not be able to respond to non-urgent matters until the end of the academy day or the following academy day.
By telephone: 0121-464-2737 (Main school switchboard)
By email: enquiry@harborneacademy.co.uk
The Drama department at Harborne Academy comprises of a diverse curriculum that allows pupils to explore the culture of theatre and experiment with various different theatre styles. By introducing pupils to some of the world's leading drama practitioners, they are able to apply stylistic methods to their work, helping to shape their own creativity.
Pupils will have the opportunity to develop their performative skills in a safe and encouraging environment whilst indulging their curiosity in social issues too. Focusing on key texts including: Shakespeare, Greek theatre and contemporary plays; pupils are able to indulge themselves in the social, cultural and historical context of these genres. Alongside the development of practical skills, pupils will also learn to evaluate live theatre.
We believe that drama is an excellent tool to help the development and growth of pupils' teamwork and communication skills. These transferable skills are easily applied to real life situations and will give pupils the confidence they need to achieve anything they aspire to.
Extra-curricular opportunities
As well as our own extra-curricular clubs and activities including a weekly drama club, Christmas concert and our whole school production of 'Hairspray Jr', we also work closely with The Hippodrome (HEN) to deliver engaging enrichment through drama workshops.
Overall year plan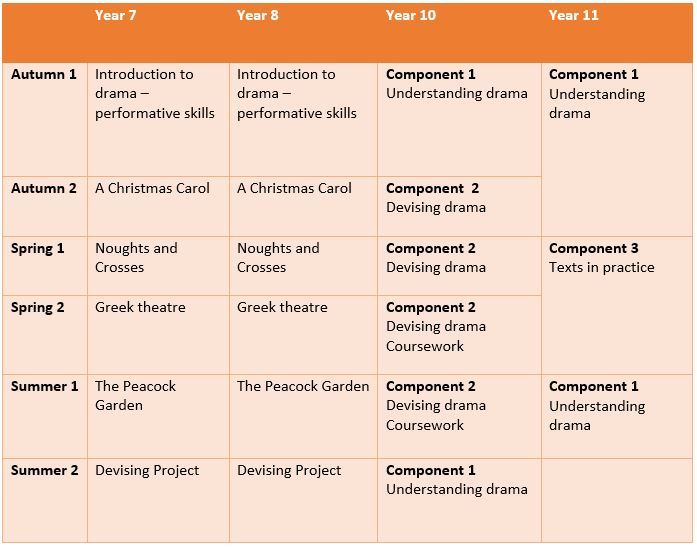 Photos of Harborne Academy's Christmas Concert 2020: