English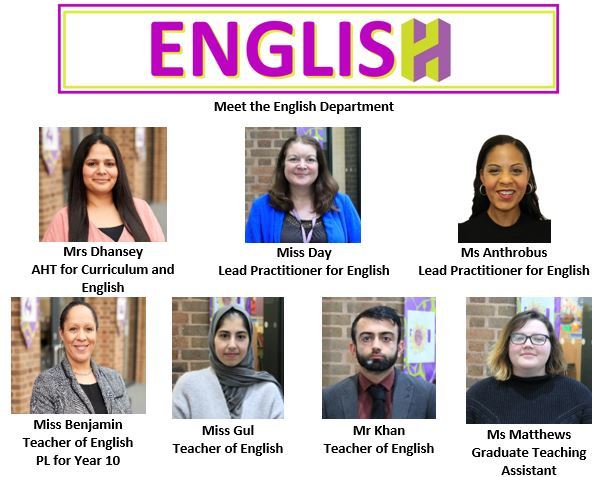 Contacting the Team
If you have any questions or concerns about your child, please don't hesitate to contact a member of the English team by leaving a message with Reception or by emailing our enquiry address.
We aim to respond to phone calls and emails as quickly as possible, and certainly within 48 hours. Please bear in mind that members of staff may have a day of teaching and may not be able to respond to non-urgent matters until the end of the Academy day or the following Academy day.
By telephone: 0121-464 2737 (main school switchboard)
By email: enquiry@harborneacademy.co.uk
English Department Aims:
To set challenging targets with high expectations for all students and staff
Offer a variety of teaching and learning approaches required to engage, challenge, and motivate students
To provide a curriculum that allows students to understand and explore the world they live in
To provide a curriculum that allows a smooth transition between Key Stage 3 and 4
To explore enrichment opportunities for all students regardless of barriers to learning
Key Stage 3
The English Key Stage Three course at Harborne Academy is designed to introduce complex texts and concepts in order to prepare students for Key Stage Four. Students are expected to study a variety of literary texts and non-fiction texts in order to understand how to analyse them. Students are also given the opportunity to create their own examples of fiction and non-fiction texts so they are aware of the crafting process a writer would go through.
Key Stage 3 Long-Term Plan:

Key Stage 4
Edexcel GCSE English Literature
The English course at Key Stage Four builds students' skills to prepare them for their GCSE exams. The curriculum in Year 10 is designed to study the majority of the literature texts required for the GCSE English Literature qualification. While studying the literature texts, lessons are planned to ensure students are able to develop skills and understanding to allow them to excel in their exams. In addition to the study of literature texts, students are also provided time to hone the skills required for their GCSE English Language qualification.
Key Stage 4 Long-Term Plan: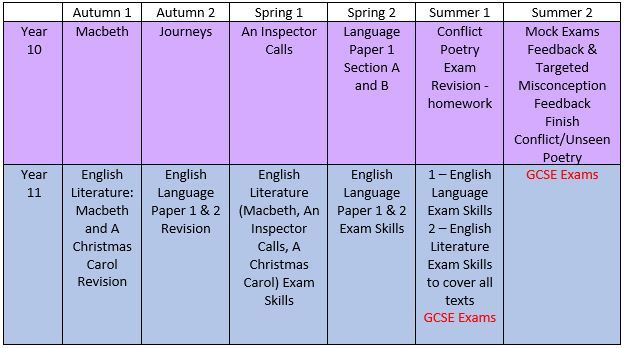 Careers using English:
Digital copywriter
Editorial assistant
English as a foreign language teacher
Lexicographer
Magazine journalist
Newspaper journalist
Publishing copy-editor/proof-reader
Primary school teacher
Secondary school teacher
Web content manager
Writer
Jobs where English would be useful:
This list is not extensive.
Further careers linked to English are available via this website:
English Enrichment:
Performances:
Every year, the English department invites professional companies to perform Macbeth, An Inspector Calls, and A Christmas Carol for our students.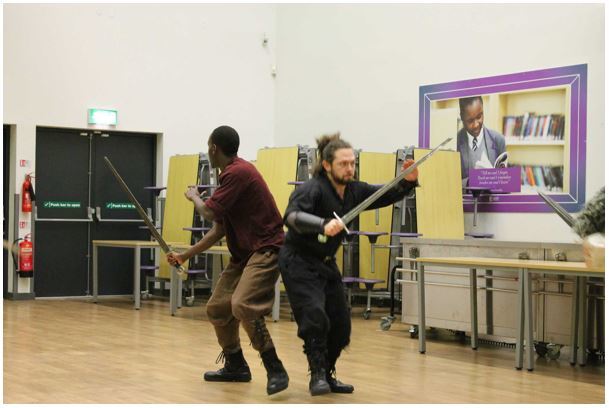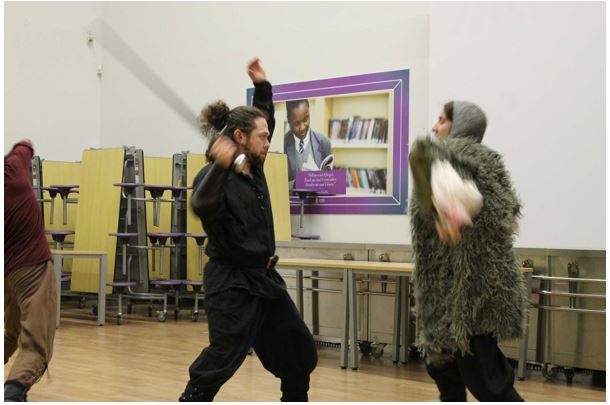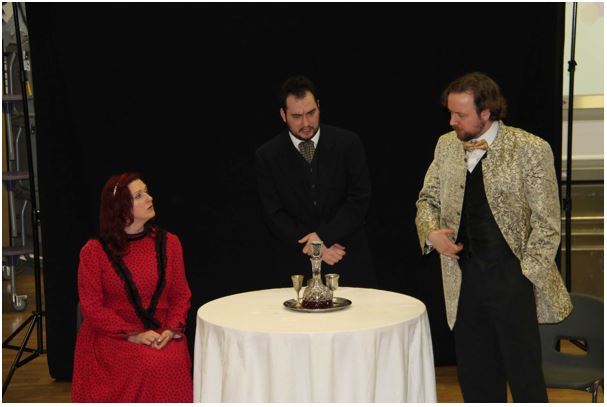 Poetry Live!
Students were given the opportunity to see Poetry Live! at Birmingham Town Hall. At the event, they were able to hear performances and explanations from the original poets who have written the poems in the Conflict cluster students are studying for their GCSEs.
Useful websites and books: