Year 7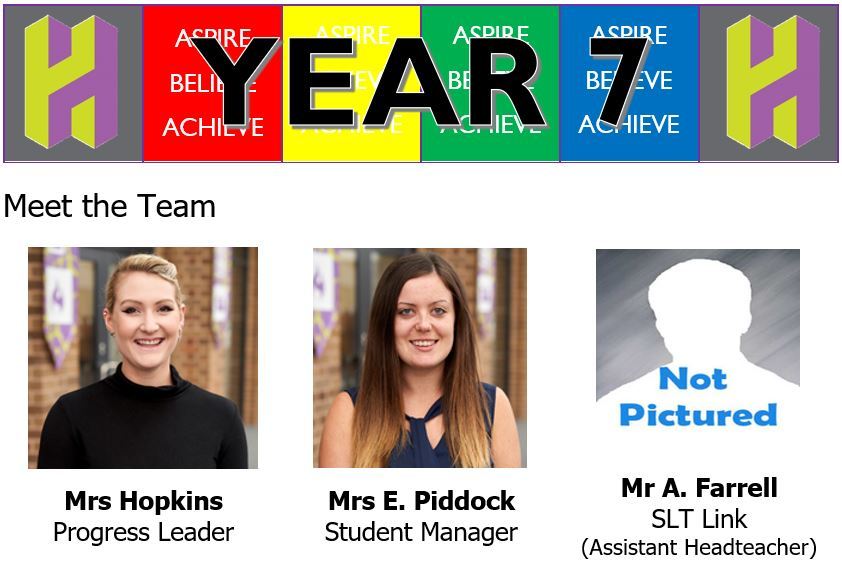 Contacting the Team
If you have any questions or concerns about your child, please don't hesitate to contact a member of the Year 7 team by leaving a message with Reception or by emailing our enquiry address with, for example, 'FAO Mrs Hopkins' as the subject.
We aim to respond to phone calls and emails as quickly as possible, and certainly within 48 hours. Please bear in mind that members of staff may have a day of teaching and may not be able to respond to non-urgent matters until the end of the Academy day or the following Academy day.
By telephone: 0121-464 2737 (main school switchboard)
By email: enquiry@harborneacademy.co.uk
Vision
In Year 7, we pride ourselves on the care and attention that we provide for our students. Transition is a nerve-racking time, for both students and parents, but at Harborne Academy, we work tirelessly to provide a smooth transition, with an outstanding provision, within our Year 7 Curriculum and Pastoral Team. Our students love coming to school which shows in our attendance. For the past two years, our Year 7 headline figure has been above national average whilst our recent student survey revealed that 100% of those asked either strongly agreed or agreed with the statement 'I enjoy coming to school'. With a variety of subjects, trips and experiences, Year 7 is certainly an exciting year with plenty for your child to look forward to. We look forward to welcoming your child to our Year 7 Harborne family.
Mrs Hopkins
Year 7 Inspirational Quotes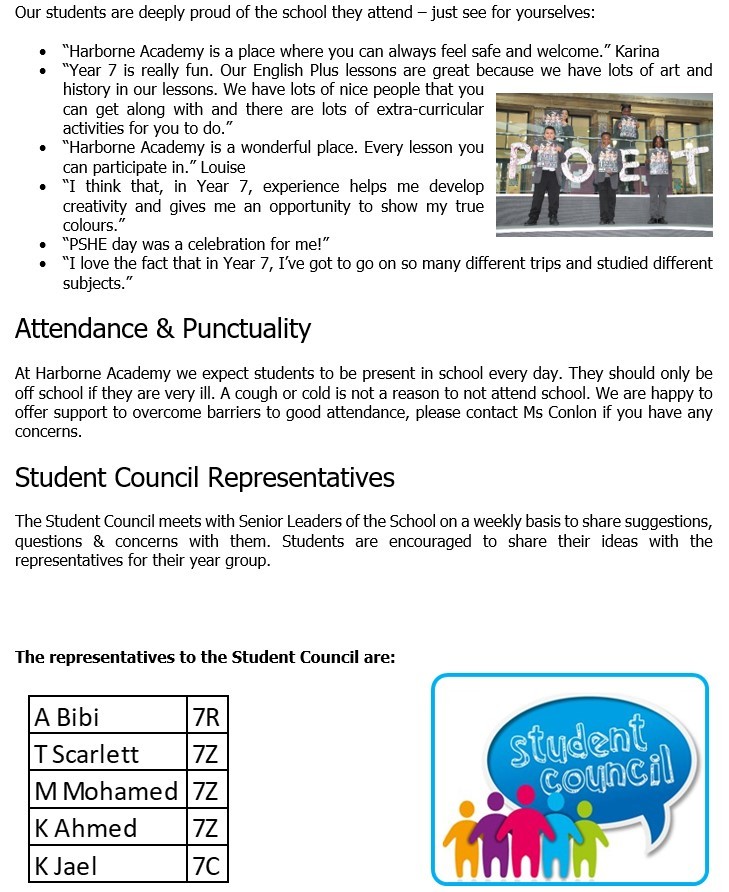 Year 7 Enrichment