Times of the School Day
The School Day for all year groups in the Academy is as follows: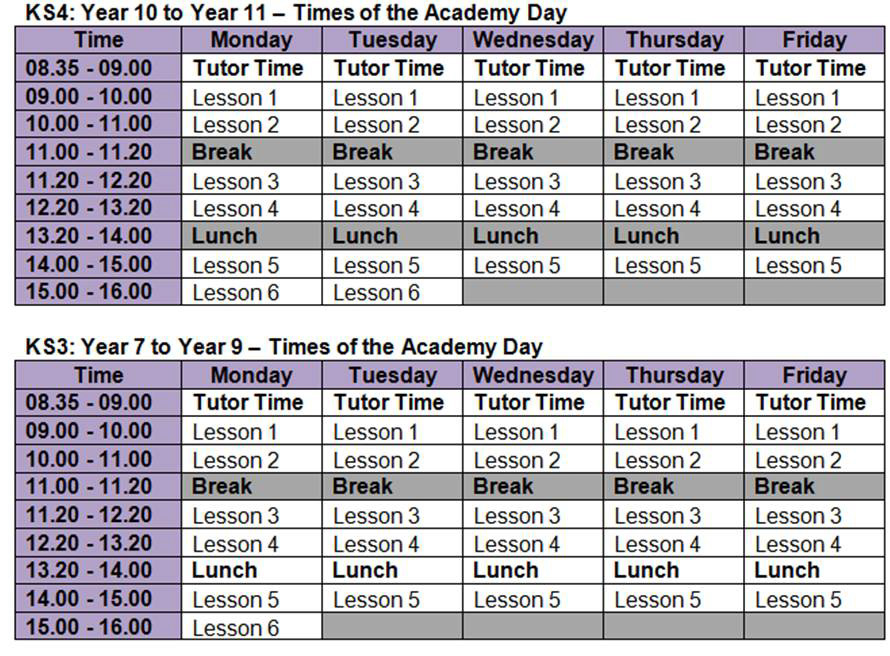 Click image to enlarge
School Lunch/Breakfast
A school breakfast at a reasonable price is available to all students from 7:45am. Students who take school lunch can choose from our daily selection in the cafeteria whilst students who bring their own lunch are also provided for. Students in Years 7- 11 must stay on the school site at all times. Harborne uses cashless catering and parentpay to electornicly load money to each individual pupils account.
Lunchtime Menus
Click here for lunch menu 2018/19 - New
The menus change on a 3 weekly cycle click on the week above to see.