Music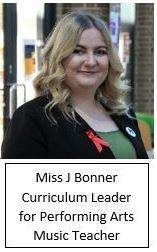 Contacting the Team
If you have any questions or concerns about your child, please do not hesitate to contact a member of the Music team by leaving a message with Reception or by emailing our enquiry address.
We aim to respond to phone calls and emails as quickly as possible, and certainly within 48 hours. Please bear in mind that members of staff may have a day of teaching and may not be able to respond to non-urgent matters until the end of the academy day or the following academy day.
By telephone: 0121 464-2737 (Main school switchboard)
By email: enquiry@harborneacademy.co.uk
The Music Department at Harborne Academy is young, exciting and vibrant with the main aim to give every student the opportunity to flourish in their musical endeavours.
All students have the opportunity to experience music through composing, performing and analysing. There is the opportunity for students to learn to play an instrument and for students to develop their musical skills in a wide range of extra-curricular activities
We offer a wide range of musical activities for every student which caters for all ability levels, musical background and interest. As well as classroom music, there are numerous extra-curricular ensembles: choir, ukulele club, keyboard club, African drumming club and the Hippodrome Education Network (HEN).
Students have numerous opportunities throughout the year to perform at school and to the local and wider community which include Carols at a local church, Christmas concerts, performing at the local nursing homes, Christmas at the QE and school assemblies.
The Music Department also collaborates with the Drama Department to deliver whole school productions. This year we will be performing 'Hairspray Jr' on 23rd and 34th June 2020.

KS3 Music
In Key Stage 3 music, we aim to explore the key elements of music and give students the opportunity to learn 4 instruments. The schemes of work students will study are: Music Theory and Keyboard Skills, Singing, Blues Music, Vocal Skills, Music of Africa, Carnival of the Animals and Ukulele with Ensemble Skills. Students will learn to read music from the offset and will be exposed to many genres of music.
Students are encouraged to participate in extra-curricular music clubs from Year 7 to become engaged with a wider variety of music and enhance their understanding of the subject.
KS4 Music
We are currently running Rock School vocational qualification for Year 11. This course allows students to explore the practical world of music while enhancing their performance, composition and understanding of the music industry.
Year 10 students are following the OCR GCSE specification. This qualification allows students to access a wide range of music through listening and appraising, composition and performance.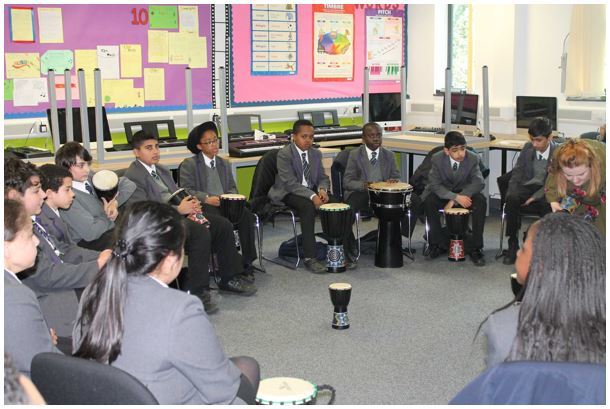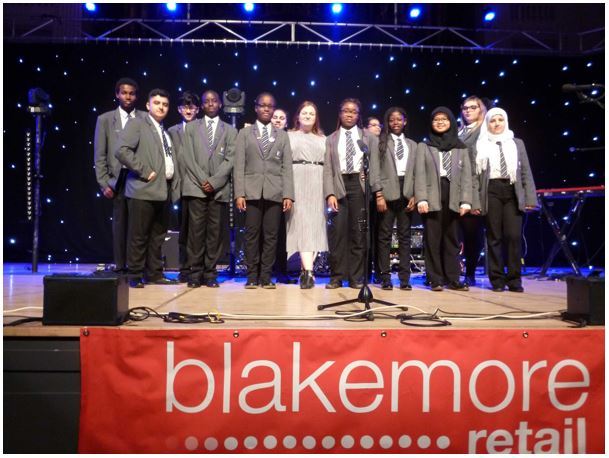 Overall Year Plan