Year 10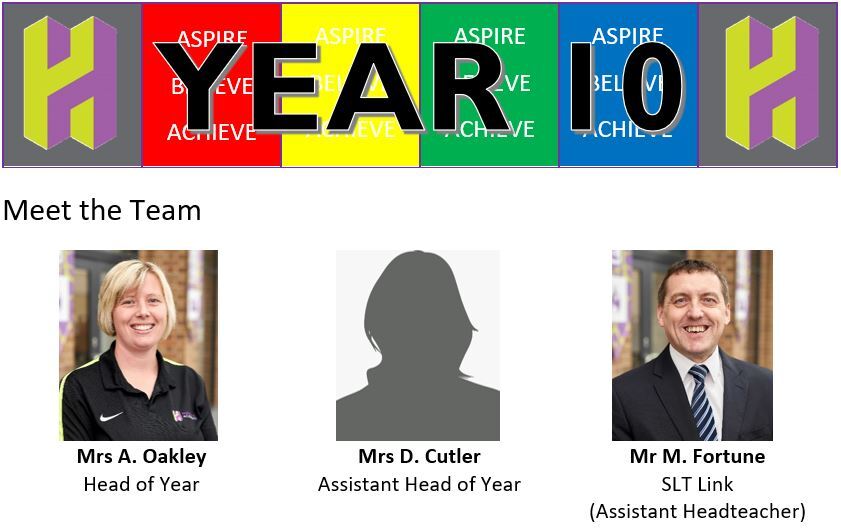 Form Tutors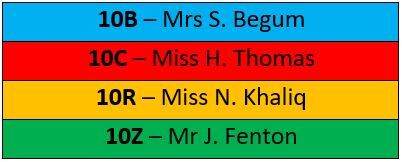 Contacting the Team
If you have any questions or concerns about your child, please don't hesitate to contact a member of the Year 10 team by leaving a message with Reception or by emailing our enquiry address with, for example, 'FAO Miss Thomas' as the subject.
We aim to respond to phone calls & emails as quickly as possible, & certainly within 48 hours. Please bear in mind that members of staff may have a day of teaching & may not be able to respond to non-urgent matters until the end of the Academy day or the following Academy day.
By telephone: 0121-464 2737 (main school switchboard)
By email: enquiry@harborneAcademy.co.uk
Mock Exam Information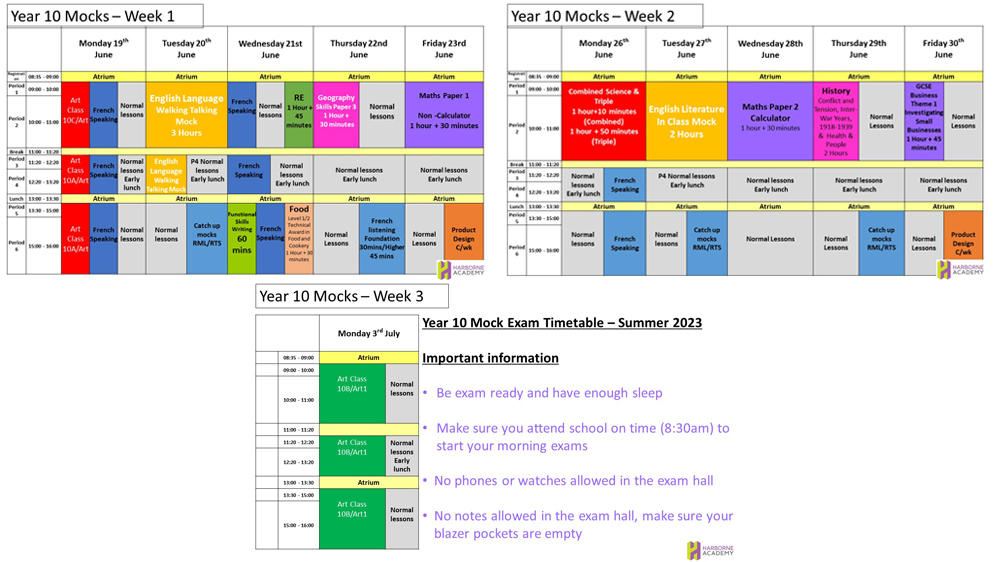 Vision
In Year 10 our students are about to take their first step towards GCSE, building vital foundations for success at Key Stage 4; it is therefore going to be a vital year our students.
As a team we strive to support all students to make sure that they get off to a positive start right from the beginning of the year as they embark on their option subjects; with a view to fulfilling their potential in their newly chosen subjects and continue to work hard in all core subjects over this year.
We will focus on embedding and developing the skills and work ethic that will enable all pupils to flourish and succeed over the next three years at Harborne Academy providing them with the best chance of reaching above and beyond their targets.
Not only is it vital to us that your child reaches their academic potential, we will also focus beyond the classroom, in order to ensure that their experience at Harborne Academy leaves them enriched and informed about wider life and culture outside of the school. The aim is to help them to develop into responsible, caring and happy citizens who are able and willing to make positive contributions to wider society. We aim to focus on providing opportunities for students to show leadership and responsibility skills, including trips and career events to help them focus on where, and who they want to be in the future.
Our priority is to ensure that all pupils enjoy school life, achieve the best levels they can and experience a variety of activities and events to enrich their lives, now and in the future.
Miss Thomas
Year 10 Inspirational Quotes
"The best preparation for tomorrow is doing the best you can today." – (H. Jackson Brown, Jr.)
"Make your life a masterpiece; imagine no limitations on what you can be, have or do." – (Brian Tracy)
"There is no limit to what we, as women, can accomplish" – (Michelle Obama)
"Each person must live their life as a model for others" – (Rosa Parks)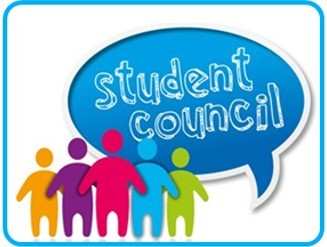 Student Council Representatives
The Student Council meets with Senior Leaders of the School on a weekly basis to share suggestions, questions & concerns with them. Students are encouraged to share their ideas with the representatives for their year group.
The representatives to the Student Council are:
William, Cosmin, Aayaan, Ranya, Sana, Aliyah, Andreja