House System
House System
At Harborne Academy, every student belongs to one of our four Houses throughout their time with us. These Houses are named after famous people associated with Birmingham, some details of which are outlined below.
Houses compete with each other throughout the year to score house points through various events, such as House quizzes and sporting events. In previous years, Houses accruing the most points have been rewarded with House parties, trips out of the Academy and a range of other rewards.




Tutor Time Activities Timetable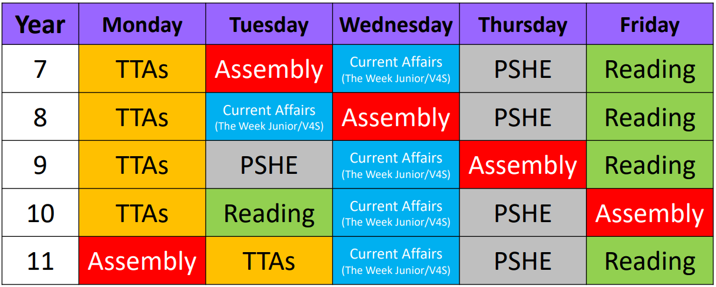 Notes
Each praise point is worth 1 point.
For House quizzes, the House in 1st place will be awarded 100 points.
Those in 2nd, 3rd and 4th places will be awarded 75,50 and 25 points respectively.