Year 7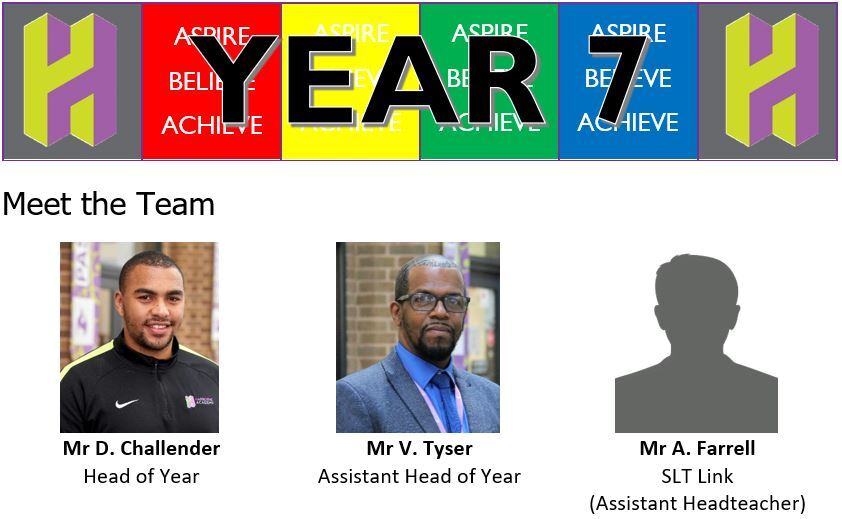 Form Tutors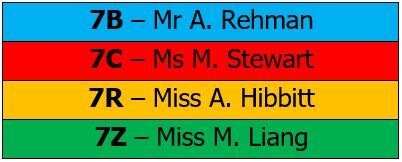 Contacting the Team
If you have any questions or concerns about your child, please don't hesitate to contact a member of the Year 7 team by leaving a message with Reception or by emailing our enquiry address with, for example, 'FAO Mr Challender' as the subject.
We aim to respond to phone calls and emails as quickly as possible, and certainly within 48 hours. Please bear in mind that members of staff may have a day of teaching and may not be able to respond to non-urgent matters until the end of the Academy day or the following Academy day.
By telephone: 0121-464 2737 (main school switchboard)
By email: enquiry@harborneacademy.co.uk
Vision
In Year 7, we pride ourselves on the care and attention that we provide for our students. Transition is a nerve-racking time, for both students and parents, but at Harborne Academy, we work tirelessly to provide a smooth transition, with an outstanding provision, within our Year 7 Curriculum and Pastoral Team. Our students love coming to school which shows in our attendance. For the past two years, our Year 7 headline figure has been above national average whilst our recent student survey revealed that 100% of those asked either strongly agreed or agreed with the statement 'I enjoy coming to school'. With a variety of subjects, trips and experiences, Year 7 is certainly an exciting year with plenty for your child to look forward to. We look forward to welcoming your child to our Year 7 Harborne family.
Mr Challender
Year 7 Quotes
Our students are deeply proud of the school they attend – just see for yourselves:
"Harborne Academy is a place where you can always feel safe and welcome." Karina
"Year 7 is really fun. Our English Plus lessons are great because we have lots of art and history in our lessons. We have lots of nice people that you can get along with and there are lots of extra-curricular activities for you to do."
"Harborne Academy is a wonderful place. Every lesson you can participate in." Louise
"I think that, in Year 7, experience helps me develop creativity and gives me an opportunity to show my true colours."
"PSHE day was a celebration for me!"
"I love the fact that in Year 7, I've got to go on so many different trips and studied different subjects."
Attendance & Punctuality
At Harborne Academy we expect students to be present in school every day. They should only be off school if they are very ill. A cough or cold is not a reason to not attend school. We are happy to offer support to overcome barriers to good attendance, please contact Ms Conlon if you have any concerns.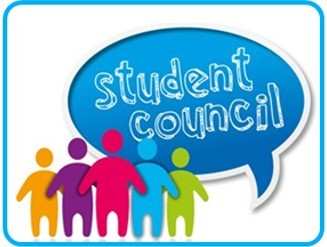 Student Council Representatives
The Student Council meets with Senior Leaders of the School on a weekly basis to share suggestions, questions & concerns with them. Students are encouraged to share their ideas with the representatives for their year group.
The representatives to the Student Council are:
Ben, Tianna, Muslih, Khalid, Zhekai, Issa, Kavatha
Year 7 Enrichment