Online Safety
Online Safety
Harborne Academy is committed to safeguarding and promoting the welfare of children and young people, this page details how we safeguard students using the internet at school and offers support for safeguarding them at home.
As an Academy we use Smoothwall Managed software to monitor all ICT use by staff and students on all Academy ICT equipment both on and off site. For full details please see the Harborne Academy Online Safety Policy which can be found below. We are committed to keeping personal data safely and securely, any freedom of information requests must go through the Data Protection Officer. Please see the Data Protection Policy which is located here for full guidelines.
In order to limit the unrestricted access to the internet offered by mobile phones Harborne Academy does not allow students to use their phones in the Academy. Any mobile phone seen by staff will be confiscated.
At home we recommend that you consider installing parental controls and monitoring your child's use of computers and other Parental controls offered by your home internet provider devices. This website may help : Parental controls by provider
Facebook Safety Centre
Official Facebook dedicated safety information page. Learn about account settings, safety, best practice and more.
Ins@fe (UK Safer Internet Centre)
The UK Safer Internet Centre is where you can find e-safety tips, advice and resources to help children and young people stay safe on the internet.
Childnet
Childnet is an International, a non-profit organisation working with others to help make the internet a great and safe place for children.
IWF
The Internet Watch Foundation is the UK Hotline for reporting criminal online content reports are confidential and can be made anonymously.
CEOP
Report abuse or grooming to CEOP is dedicated to eradicating the sexual abuse of children.
Think u Know
Do you know what to do when things go wrong online? The latest information on the sites you like to visit, mobiles and new technology. Find out what's good, what's not and what you can do about it.
Safety Net Skips - E-Safety Guide for Parents
Click Image to download
Keep your child safe online - UK Government Coronavirus (COVID-19): support for parents and carers to keep children safe online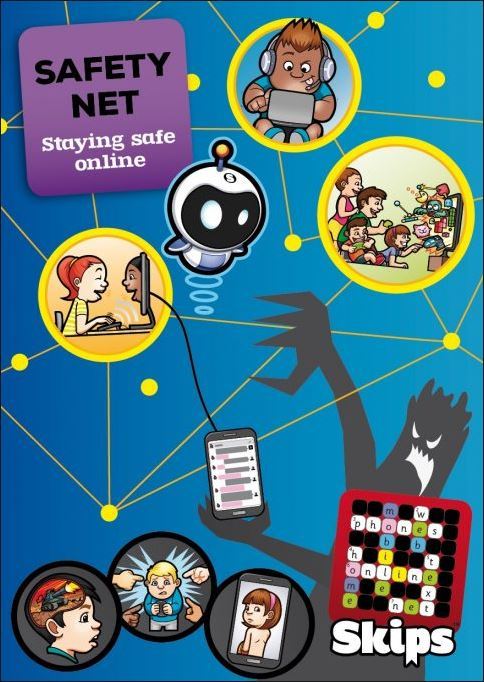 TikTok Safety Checklist
Click image to download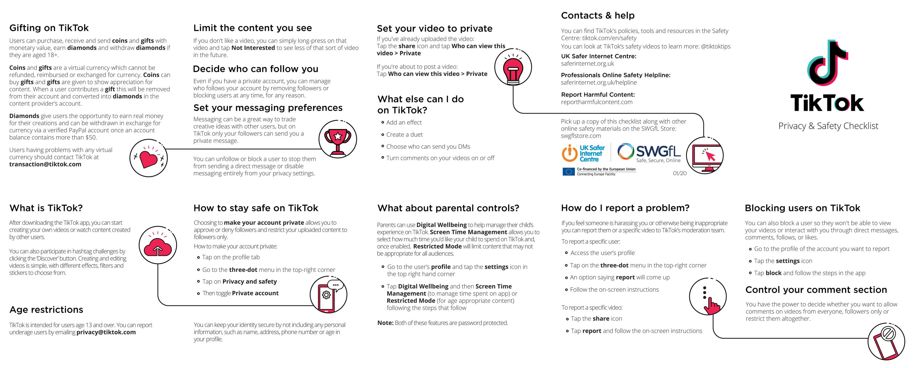 Snapchat & Discord Safety Guide
Click image to download