Head Teacher Welcome
Interim Executive Leader's Message
I am the new Interim Executive Lead of the Academy and it gives me great pleasure to welcome you. My purpose is to make sure your child feels safe, welcomed, inspired and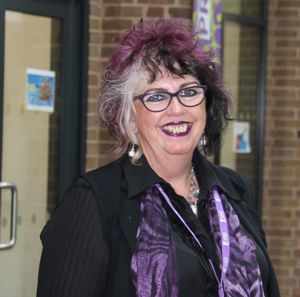 supported on their learning journey here at Harborne Academy. I hope you find this website both informative and helpful.
Harborne Academy is committed to academic excellence. Our learners are at the heart of everything we do. We are an educational community that is calm, safe, welcoming, inclusive and in which diversity is celebrated. Students and staff at the Academy strive together for excellence. Teaching at the Academy is progressive, inspirational, dynamic, creative and innovative. Our school ethos "exceptional provision for exceptional learners" provides us with the ambition that all youngsters in our care are equipped with high-quality learning experiences that prepare them for modern day life, whilst also reinforcing the importance of basic values such as courtesy, mutual respect and self-discipline both in school in life thereafter.
We are a genuinely comprehensive school, with learners of all abilities and levels and we work tirelessly to ensure all of our learners achieve their personal best. As well as academic achievement, we value developing the "whole person". Our learners have access to high-quality activities outside of the classroom that enrich their education.
Fostering a successful partnership between home and school helps learners to achieve their best. As parents and guardians, we look forward to an enjoyable and fulfilling relationship with you in the coming years as we work closely together in pursuit of this goal. We trust that parents and guardians will engage fully with all aspects of Academy life and we welcome your comments and feedback. You do not need to wait until a parents' evening as our doors are always open.
We trust that the years your child spends at Harborne Academy will be happy, successful and memorable and that they will leave us confident of making a difference in this world.