Photography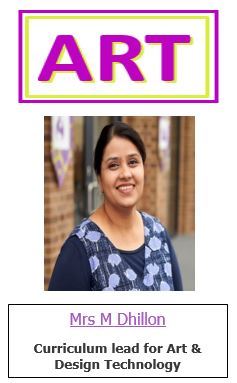 Contacting the department
If you have any questions or concerns about your child, please don't hesitate to contact a member of the Art department by leaving a message with Reception or by emailing our enquiry address.
We aim to respond to phone calls and emails as quickly as possible, and certainly within 48 hours. Please bear in mind that members of staff may have a day of teaching and may not be able to respond to non-urgent matters until the end of the Academy day or the following Academy day.
By telephone: 0121-464 2737 (main school switchboard)
By email: enquiry@harborneacademy.co.uk
GCSE Photography exam information:
Qualification & Level
GCSE –9-1
Assessment
60% coursework 40% exam
Board
AQA ART AND DESIGN.
GCSE Photography
Photography is taught in year 10 & 11 only, but is touched upon briefly in KS3. The difference between art and Photography is that Photography allows exploration of photographic materials and techniques. Skills and techniques such as composition and lighting are developed through workshops and experimentation with themes and ideas. As in Art & Design, students in Photography work towards a final piece. Drawing is still required to show and enhance ideas and to show progression throughout the sketchbook. Along with producing work in the traditional sketchbook style format, students also have the opportunity to produce and present photographic ideas and work in the form of a Blog.
What kind of pupil would this course suit? The course requires students to develop the ability to research, plan carefully, and work independently on developing photographic ideas resulting with an end photographic/film based product. The ability to research and pursue ideas fully and in greater detail will be a big advantage.
In Photography students also have to complete 2 components which exist of coursework and exam.
Component 1 requires the pupil to produce work based on a theme, starting point or brief set by the school. (60%)
Component 2 is the set task from the exam board which requires pupils to choose a starting point from a list and prepare work over a number of weeks, resulting in a final idea which will be done within 10 hours set exam time. (40%)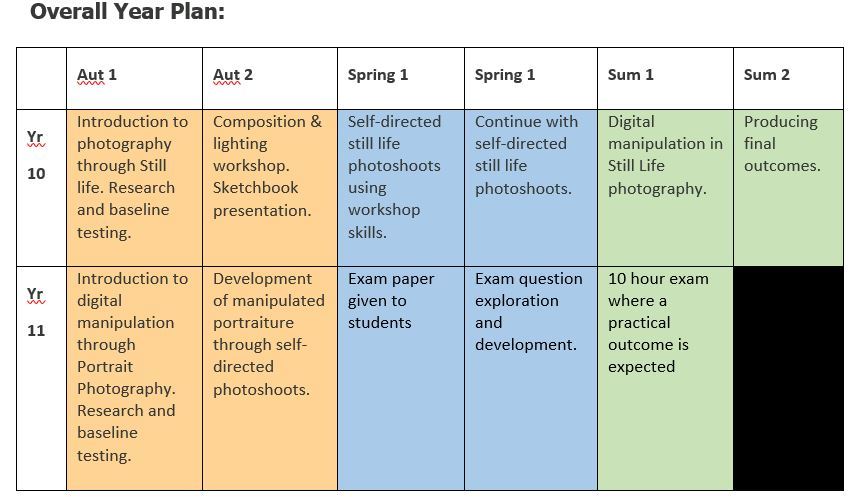 Enrichment opportunities:
The Photography Show exhibition at the NEC to discover career pathways into Photography.
Art degree show visits to allow students the opportunity to see what an art degree can offer and possible career pathways.

Useful websites:
http://www.bjp-online.com/
https://iphonephotographyschool.com/
https://www.popphoto.com/
Links to past papers:
https://filestore.aqa.org.uk/resources/art-and-design/AQA-8206-SQP.PDF
https://filestore.aqa.org.uk/sample-papers-and-mark-schemes/2018/june/AQA-8206X-QP-JUN18.PDF
DUE TO CURRENT COVID RESTRICTIONS THERE WILL BE NO EXAM COMPONENET IN GCSE ART & DESIGN. STUDENTS WILL BE AWARDED GRADES BASED ON THEIR COURSEWORK.