Health and Social Care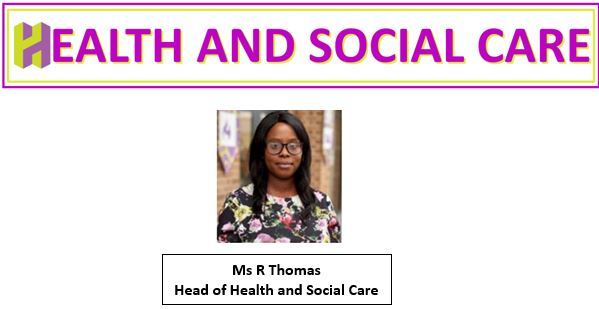 Contacting the Team
If you have any questions or concerns about your child, please don't hesitate to contact a member of the Health and Social Care team by leaving a message with Reception or by emailing our enquiry address.
We aim to respond to phone calls and emails as quickly as possible, and certainly within 48 hours. Please bear in mind that members of staff may have a day of teaching and may not be able to respond to non-urgent matters until the end of the Academy day or the following Academy day.
By telephone: 0121-464-2737 (main school switchboard)
By email: enquiry@harborneacademy.co.uk
BTEC stands for Business and Technology Education Council. Which are vocational and work-related courses, designed to accommodate the needs of students to progress to further and higher education. BTEC takes a practical approach to learning, without missing any of the important theory on the subject.
BTEC qualifications are fully recognised as holding equivalences (same as) to GCSEs.
BTEC TECH Award in Health and Social Care can helps students take their first steps towards a career caring for people and communities. Student will learn the essential skills needed to support people with a wide range of needs, from babies and toddlers to adults and the elderly.
Health and Social Care is only available as an option and course study starts from Year 10 to Year 11.
Exam board:
Edexcel Level 2 BTEC TECH award in Health and Social Care
Exam Information:
There are 3 components;
Component One - Human Lifespan Development (Coursework 30%)
Component Two - Health and Social Care Services and Values (Coursework 30%)
Component Three - Health and Wellbeing (Exam 40%)
Overall Year Plan: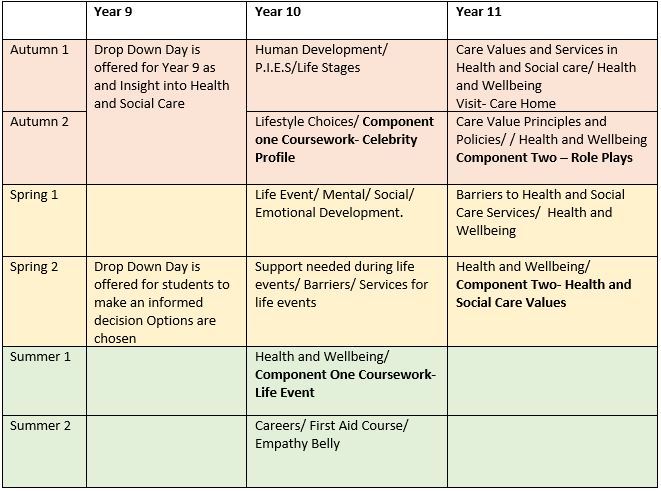 Careers information
We offer the BTEC Level 3 Health and Social Care were students have gone on to do a range of different professions such as nursing, midwifery, nursery nurse or phlebotomist. There are currently 144 jobs within Health and Social Care which gives students the option to undertake many different pathways.

Careers in Health & Social Care Guide
Enrichment opportunities:
We currently offer the students on the Health and Social Care course visits to elderly care homes within the Harborne area, guest speakers within professional roles within Health and Social Care, an 'empathy pregnancy belly' experience and the possibility of completing a First Aid course while at Harborne.
Useful websites and books:
(Government Department of Health and Social Care)
Social Care Institute for Excellence
BTEC Tech Award Health and Social Care Student Book (June 2017)
Past paper links
Health and Social Care (2012) (Current)