Covid-19
As you will be aware, guidance regarding Covid-19 and schools is constantly changing and under review. To try and keep you fully informed of everything the Academy is doing to keep students and staff, safe and learning we will endeavour to keep this page updated with everything you need to know during the Covid-19 pandemic.
We appreciate how confusing this can be so please do not hesitate to contact us if you have any queries or questions. You can email us on enquiry@harborneacademy.co.uk or call 0121 464 2737, between 8.30am and 3.00pm, Monday to Friday.
The Covid-19 risk assessment can be found here - Click Here
The latest letter regarding Covid-19 can be found here - Click Here
Issues with Student Passwords please - Click Here
Important Letter from Public Health England regarding sending your child to school and testing arrangements. Please contact us if you have any queries. - Click here
Department for Education coronavirus (COVID-19) helpline opening hours
The Department for Education coronavirus (COVID-19) helpline remains available to answer questions about coronavirus (COVID-19) relating to education and children's social care. Please listen carefully to the available options and select the most appropriate to your nursery, school, or college's current situation. Staff, parents and young people can contact this helpline by calling:
Phone: 0800 046 8687
Opening hours: Monday to Friday from 8am to 6pm
Saturday and Sunday from 10am to 4pm
Due to restrictions in Birmingham and Sandwell it is now compulsory for staff and students to wear face mask in communal areas in the Academy. These need to be surgical or plain fabric, bandannas are not permitted. We have plain fabric masks available to buy on Parent Pay or in the Academy for £0.95. Students and teachers are welcome to wear masks within the classroom if they would like to.
Please read below for all updates
-------------------11 of Nov 2020 @ 16:25PM--------------------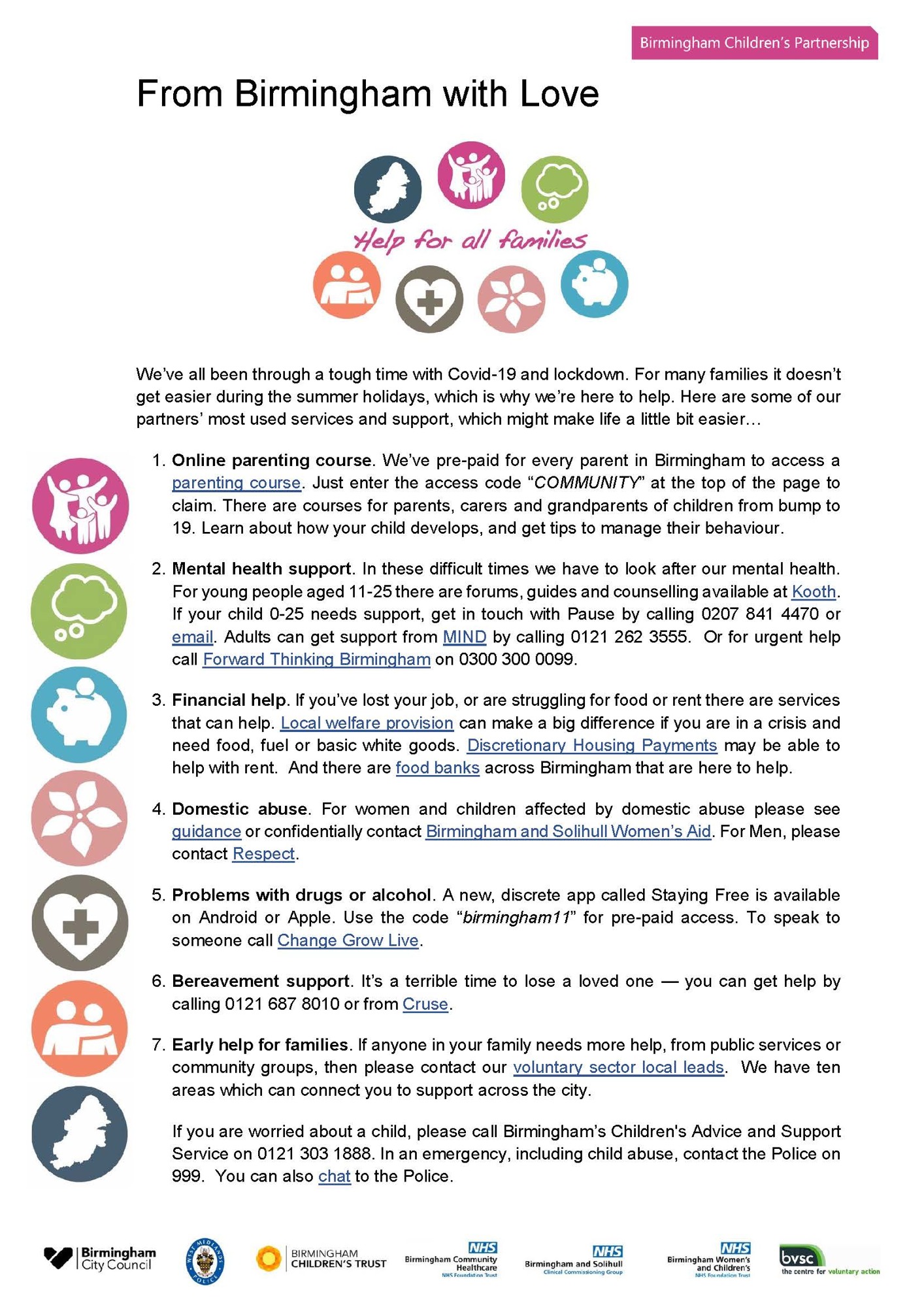 -------------------28 of Oct 2020 @ 14:25PM--------------------
Free School Meals
Birmingham City Council have announced that they will fund Free School Meals for over half term. They will do this in the week commencing 2nd November, with more details about how to follow. If you need any support before then please follow this link: https://www.birmingham.gov.uk/info/50224/birmingham_children_s_partnership/2156/birmingham_children_s_partnership_-_resources/2
-------------------30 of Sep 2020 @ 14:25PM--------------------
Please see the PowerPoint slides for an update on the isolation guidelines from Birmingham City Council

Covid-Update-BCCweb - Click Here

-------------------15 of Sep 2020 @ 21:25PM--------------------
Home working information booklet
In the event that a student finds themselves working from home due to self-isolation or a tier 2 lockdown, information in the 'Home Working Booklet' relating to accessing online resources may prove useful to them & their parents/carers. The booklet also contains information on who to contact should students experience problems when working from home. Click the link below to download a copy of the booklet.

Home working information booklet

--------------------02 of Sep 2020 @ 14:30PM--------------------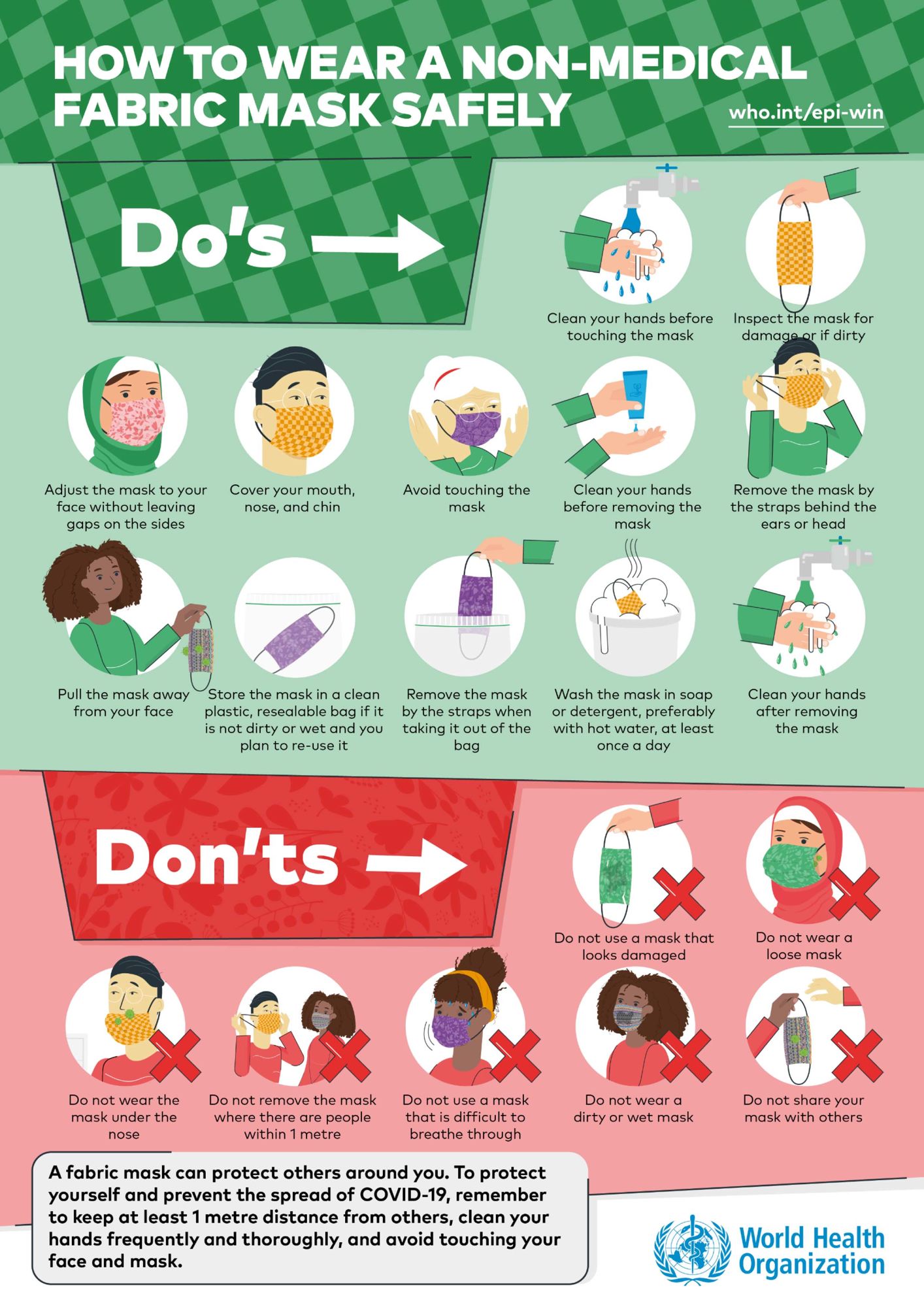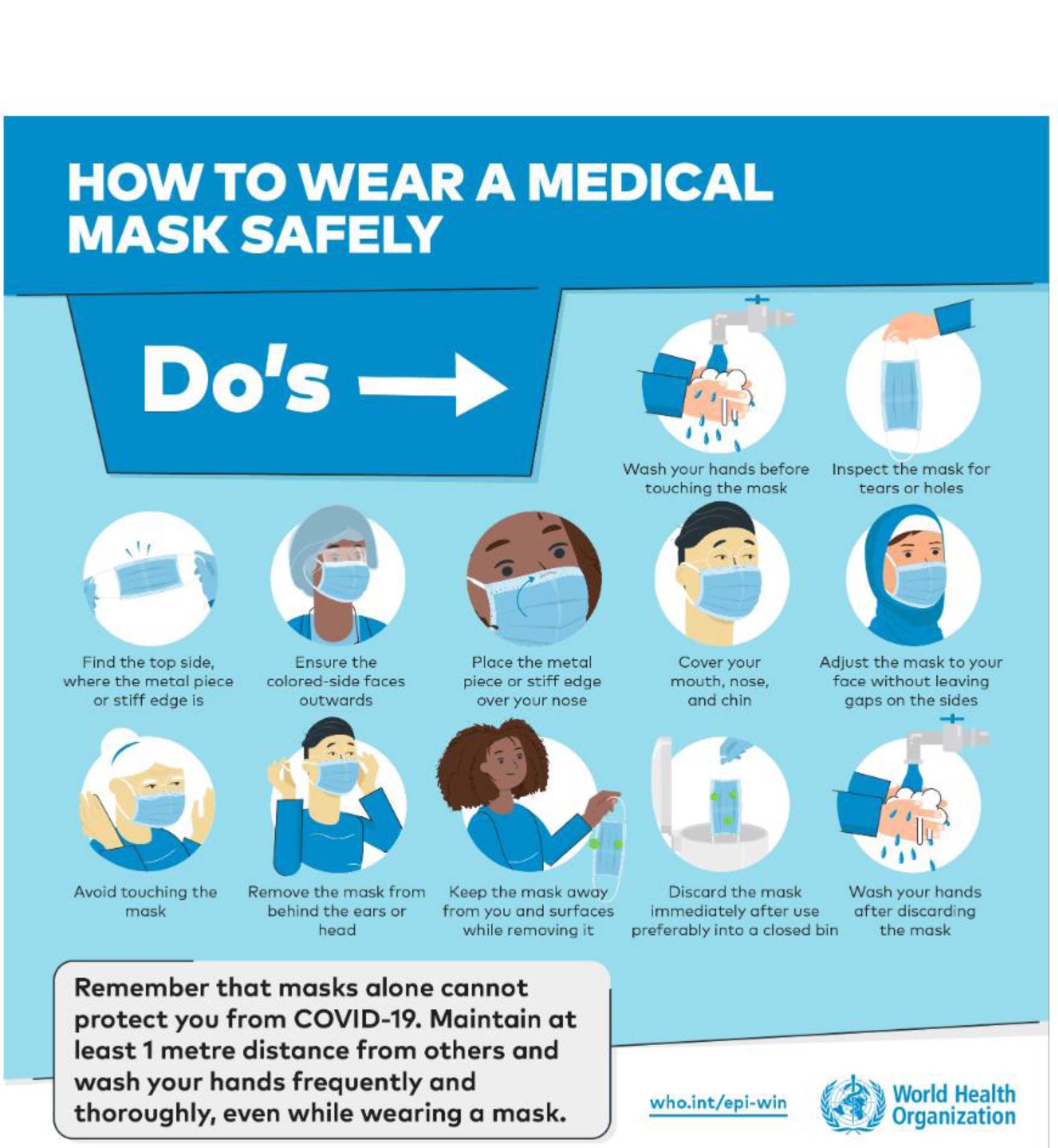 --------------------28 of Aug 2020 @ 14:30PM--------------------
Welcome Back
Important information
--------------------14 of July 2020 @ 14:30PM--------------------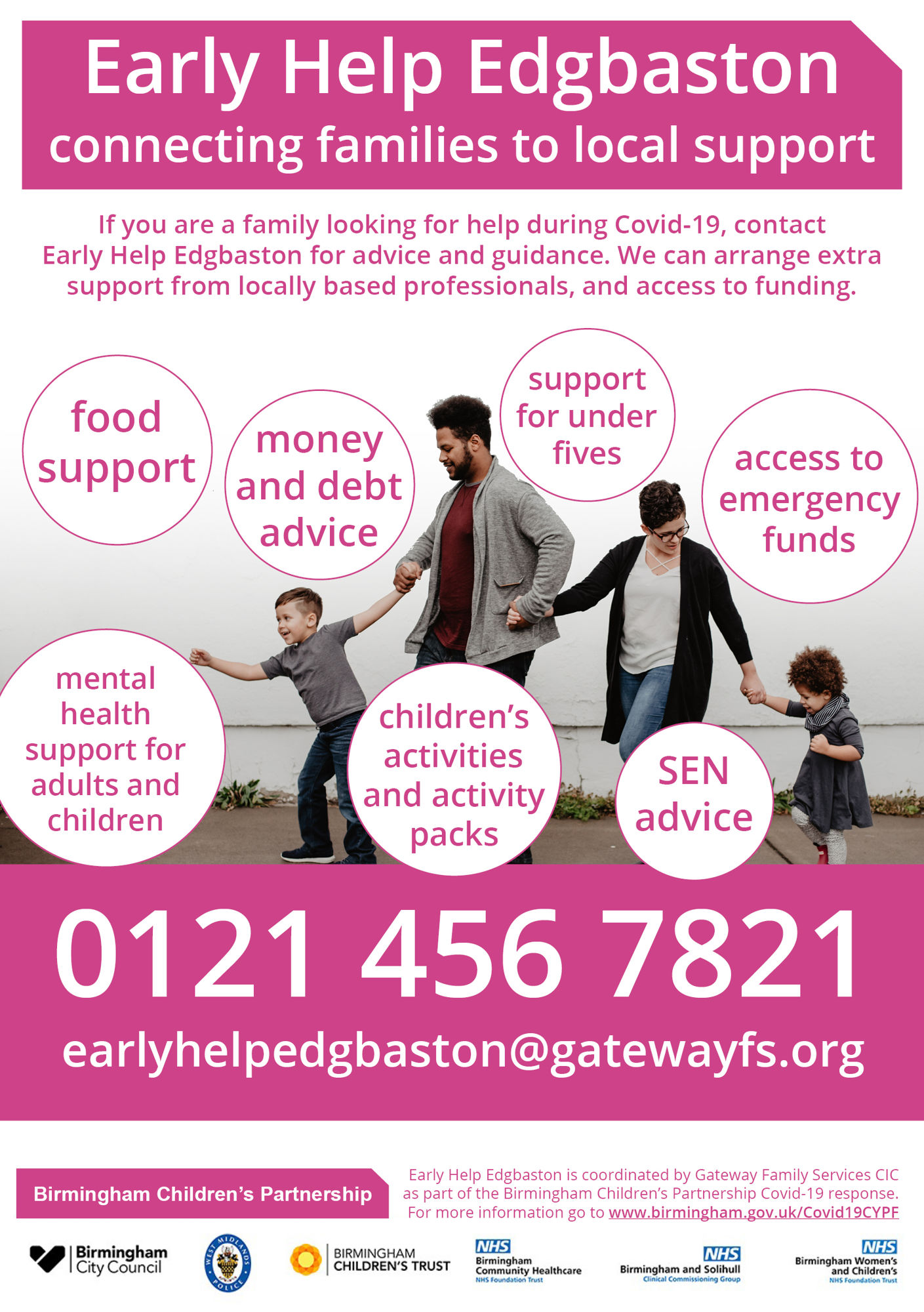 --------------------14 of July 2020 @ 14:30PM--------------------
An informative video for students using public transport